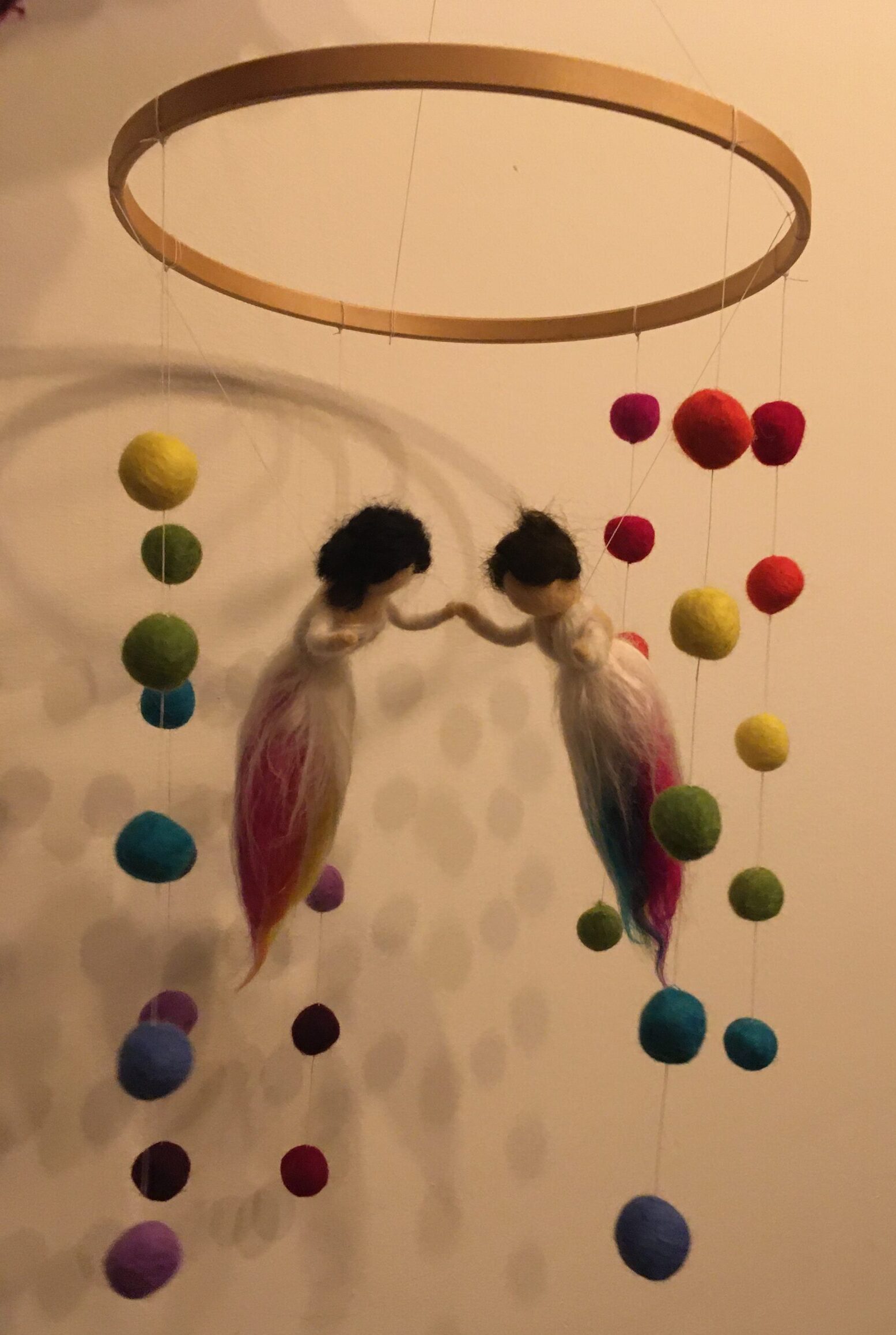 The image of a loving family
In 2016 I was so lucky to be be allowed to make the wedding dresses for two of my friends; the most deeply cherished project I ever did. As they welcomed their son in December 2019 I knew I wanted to give the three of them something special. This wonderful baby boy will probably see few representations of families that look like his own, so I wanted to make sure that at least one thing that he gets to watch for hours and hours actually does.
The mobile is simple in design: strings of brightly colored felted balls hang in a circle. In the middle two relatively abstract faerie-like figures hold hands and lovingly look down. The dresses, skin and hair style of the figures are based on his moms and their wedding dresses.