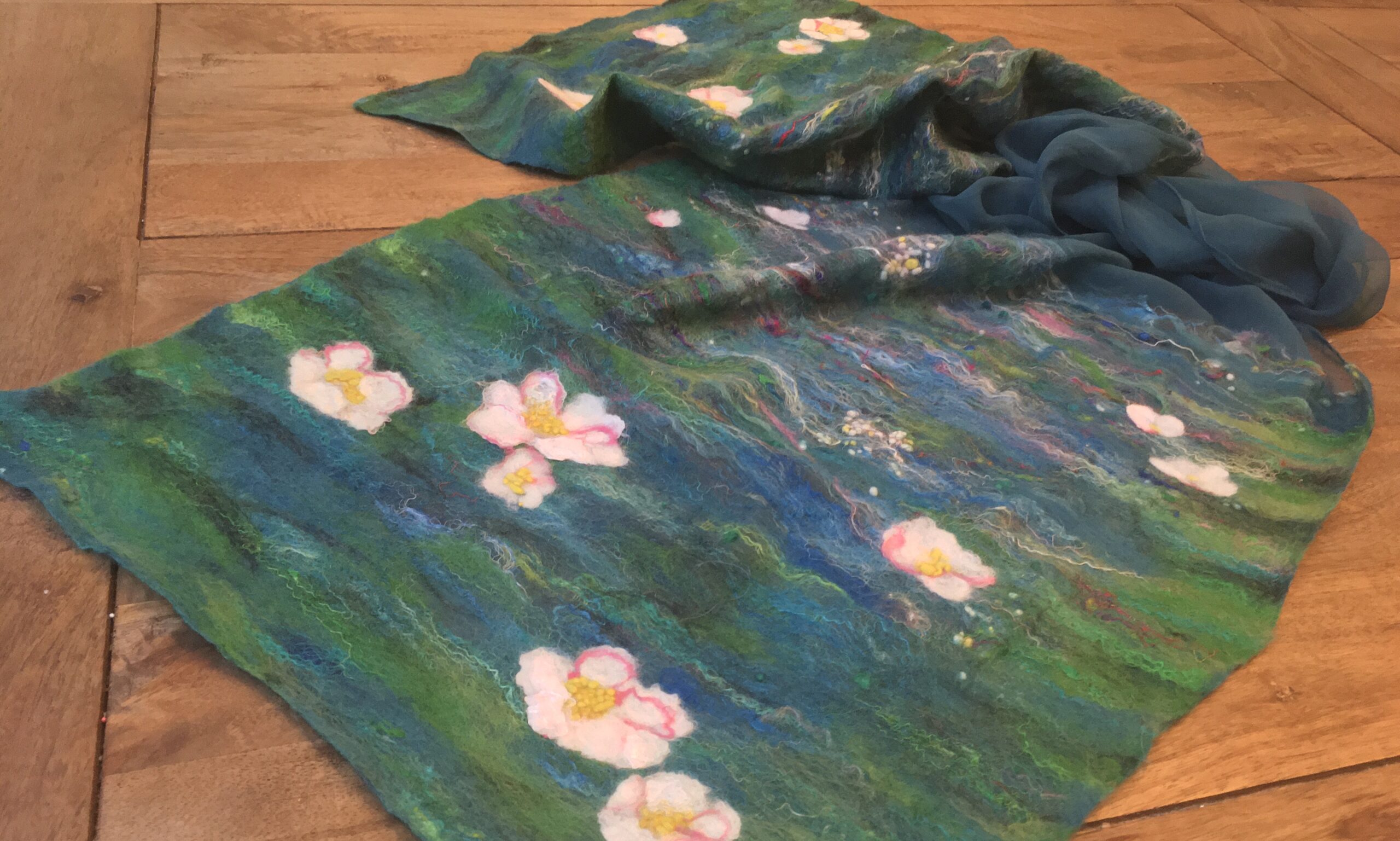 Felted scarf inspired by Monet's waterlilies
For Christmas 2018 I gifted my favorite aunt 'a day spent together, making you a beautiful nuno felt scarf'. My aunt is one of those people who rarely feels chilly and will often leave her house in winter just wearing a blazer instead of a winter coat, so I knew it wouldn't make sense to make her a scarf to stay warm. However, as she is someone who enjoys going to the theater and classical music performances and appreciates stylish and expressive fashion, I wanted to make her a light nuno felt scarf that drapes beautifully. Perfect for a fashionable night out!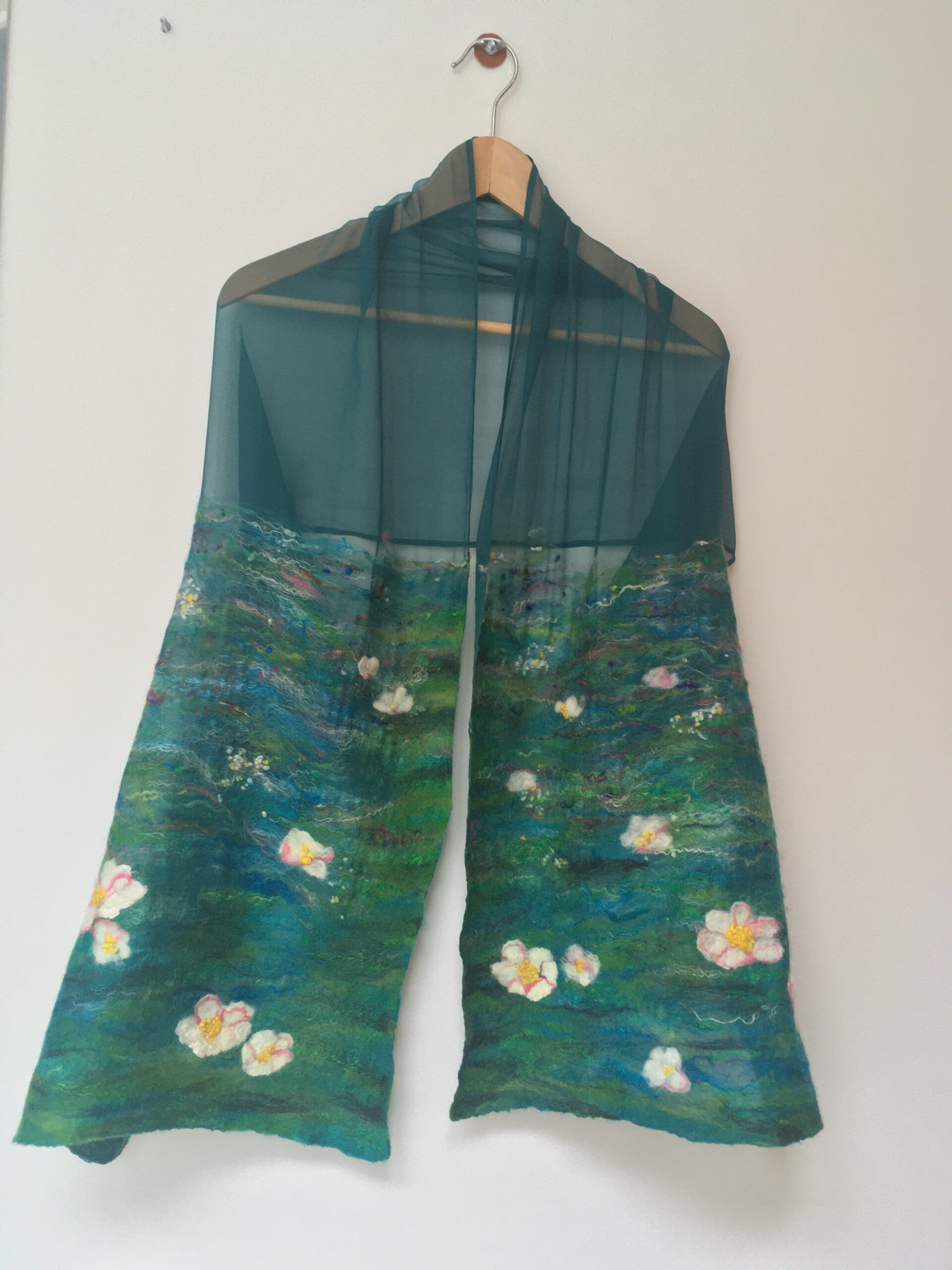 Green and teal are colors that suit her very well and as frogs are her favorite animal and she has a little pond in her back yard I had the idea of an abstract depiction of waterlilies on the scarf. I asked her for ideas and she came up with Monet's waterlilies, which turned out to be a perfect fit to use with the wet felting technique.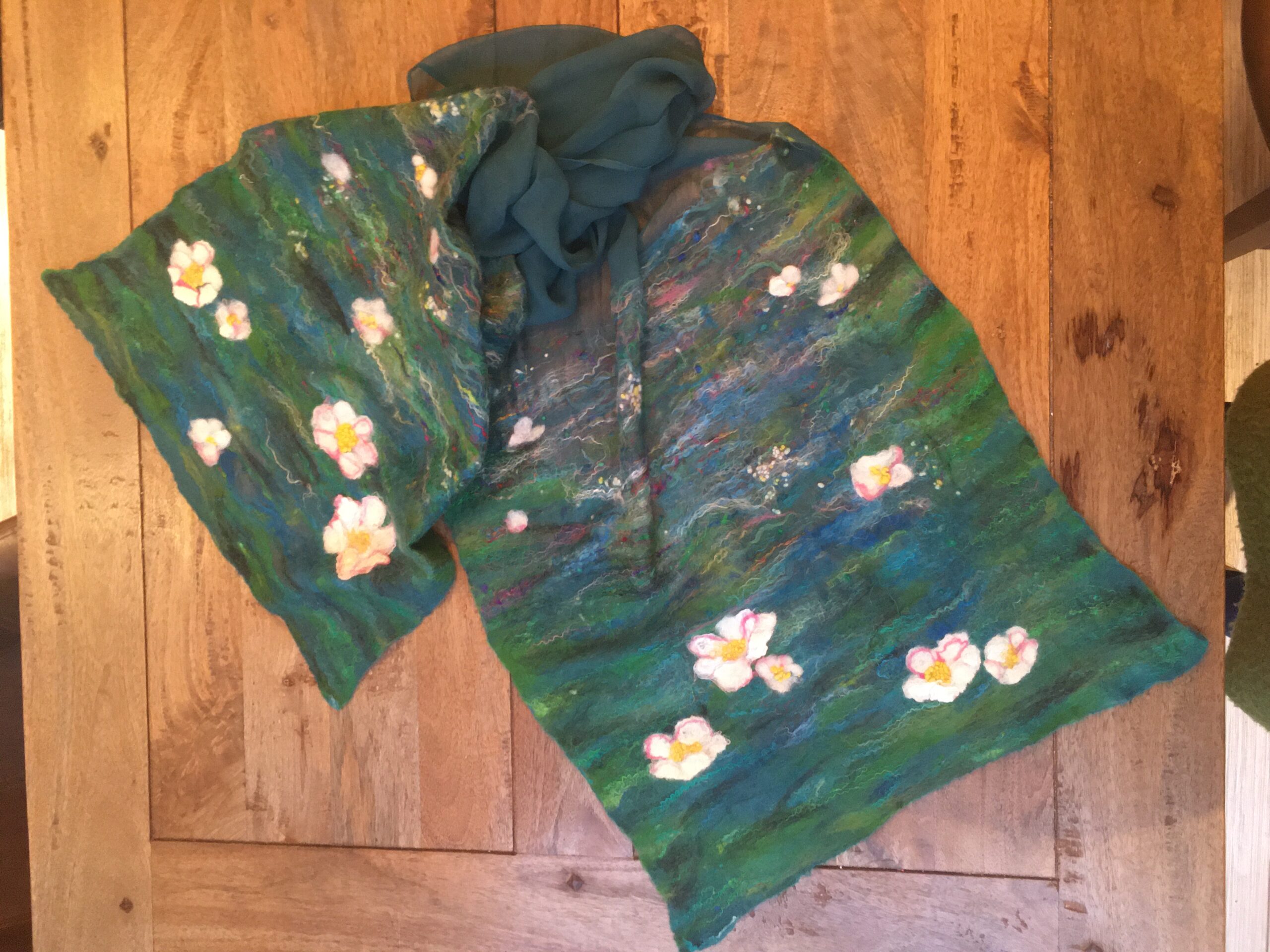 It took us a while to finally plan for that day but in November 2019 we made this absolutely gorgeous nuno felted scarf on teal silk. My aunt prepared all the fibers by laying them out on a tray in tiny amounts, while I divided each tray's contents on the two halfs of them scarf. The entire process of laying out the fibers on the silk took many many hours as we built up the design very slowly using little bits of fiber each time. But the result proved worth it!
The waterlilies themselves we created separately, felting them untill they were strong enough to keep their shape. Only then did we add them to the scarf (which was by then felted halfway), continuing to roll to felt the lilies onto the scarf.